National News
NITI Aayog Partners With GNFC Ltd
NITI Aayog and Gujarat Narmada Valley Fertilizers & Chemicals Limited (GNFC) have signed a Statement of Intent (SOI) to work together towards implementing a Proof-of-Concept ("PoC") application using Block chain technology for fertiliser subsidy management.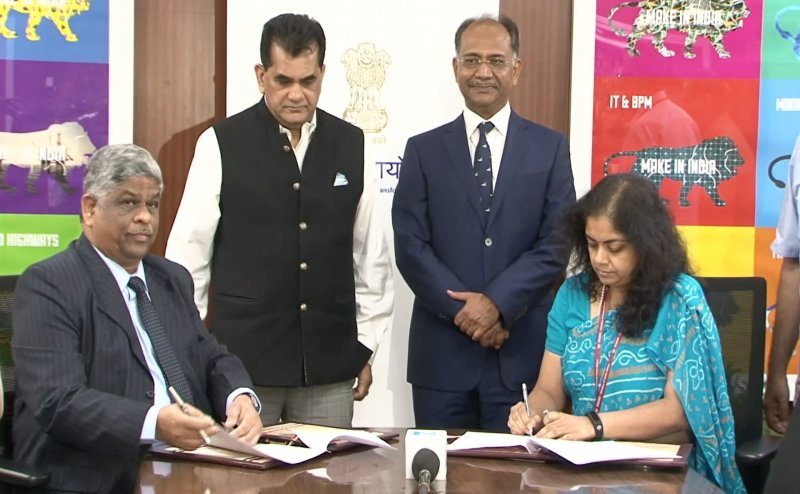 Image Credit: Crypto-News India
With the implementation of Block chain technology, it is expected that the distribution will become effective and efficient, and subsidy transfer could be automated and made real time.
Static/Current implications:
Chairman of NITI Aayog – Narendra Modi, CEO of NITI Aayog – Amitabh Kant

Chairman of GNFC – Dr. J N Singh, Managing Director of GNFC – Dr. Rajiv Kumar Gupta
2. NITI Aayog Releases 1st Delta Ranking
NITI Aayog has launched the first Delta ranking (incremental progress) for the Aspirational Districts, based on self-reported data of districts between March 31, 2018 to May 31, 2018, across five developmental areas of Health and Nutrition, Education, Agriculture and Water Resources, Financial Inclusion and Skill Development, and Basic Infrastructure.

Dahod

district of Gujarat improved 19.8 points to rank

first

in the Delta ranking (was Ranked 17 in Baseline ranking).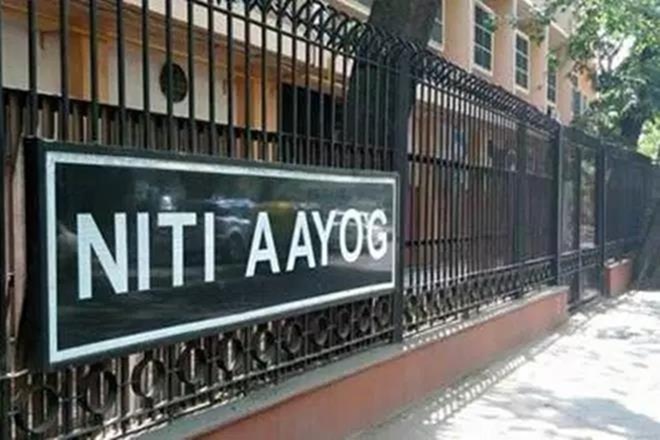 Image Credit: THE HANS INDIA
West Sikkim

district in Sikkim stood

second

with 18.9 points, a huge improvement from being in the 30th position in Baseline ranking.

The 'Transformation of Aspirational Districts' programme aims to quickly and effectively transform some of the most underdeveloped districts of the country.
Static/Current implications:
Chairman of NITI Aayog – Narendra Modi

CEO of NITI Aayog – Amitabh Kant
3. UAE Consulate To Come Up In Hyderabad
After finishing the discussions with UAE foreign minister, Telangana's Chief Minister gave a nod to the proposal to set up a consulate of United Arab Emirates in Telangana.
Also, arrangements for allocating the land for construction of the building were being made.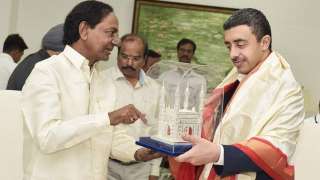 Image Credit: Sakshi Post
The setting up of the consulate is expected to improve cordial relations between Telangana and UAE.
Static/Current implications:
Capital of UAE – Abu Dhabi
4. Mumbai's Victorian and Art Deco Ensembles Inscribed As UNESCO World Heritage Site
The two buildings of the

Victorian

and

Art Deco

of Mumbai have jointly been added to the list of UNESCO's World Heritage.

These buildings are a collection of 19th century Victorian Neo Gothic public buildings and 20th century Art Deco buildings in the Fort area of Mumbai.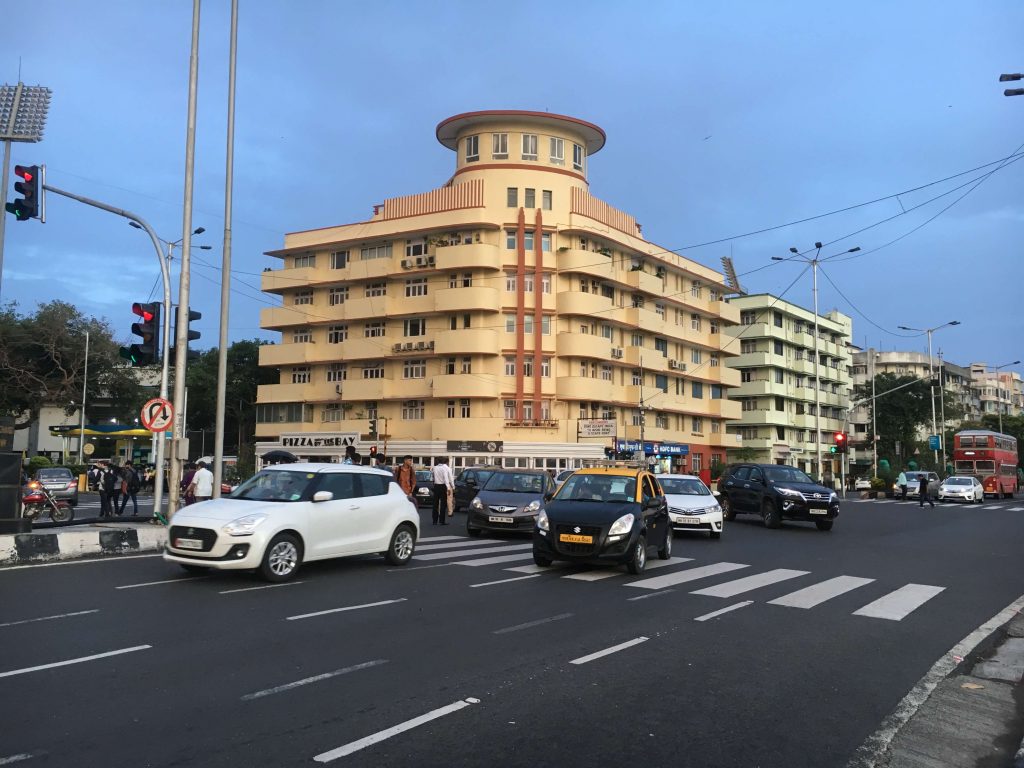 Image Credit: The Wire
This is the

third

such honour for Mumbai, after Elephanta Caves and Majestic Victoria Terminus.
Static/Current implications:
Capital of Maharastra – Mumbai

Chief minister – Devendra Fadnavis

Governor – C. Vidyasagar Rao

Headquarters of UNESCO – Paris, France

Director General of UNESCO – Audrey Azoulay
5. Kathmandu-Varanasi direct flight flagged off
Uttar Pradesh Chief Minister Yogi Adityanath flagged off a direct flight between Varanasi and Kathmandu.

This move is expected to make a positive impact on the tourism industry by attracting the tourists from Uttar Pradesh to Nepal.
Static/Current implications:
Capital of Nepal – Kathmandu, Currency – Nepalese Rupee

Capital of Uttar Pradesh – Lucknow, Governor – Ram Naik
6. Government to link 22,000 rural markets to the e-NAM portal
With a view of doubling the farmers' income, the government has planned to link 22,000 rural markets with electronic national agricultural market (e-NAM) by 2022.

This move will enable the farmers to directly sell their produce to potential buyers.

e-NAM is a network of current Agricultural Produce Marketing Committee (APMC) mandis.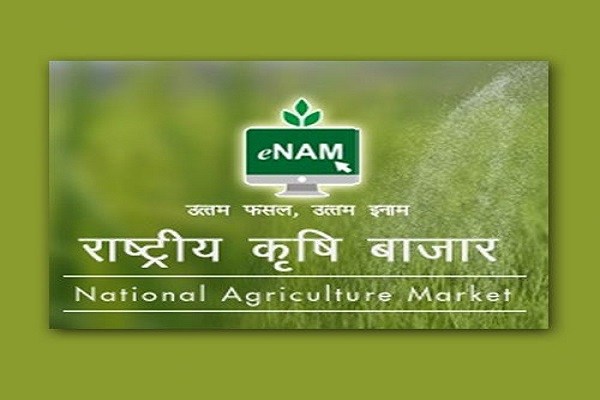 Image Credit: Asian News Service
This portal provides single window facility for all APMC based information and services.
7 . Indian & Indonesian navies participate in PASSEX 2018
Indian and Indonesian naval ships participated in a passage exercise (PASSEX).

Indian Naval ships INS Shakti and INS Kamorta undertook the Passage Exercise (PASSEX) with Indonesian Naval Ship KRI Madidihang (855), a Stingrays Class Fast Patrol Craft on leaving the Port of Makassar, Indonesia.

During Prime Minister Narendra Modi's visit to Indonesia last month, the two countries decided to enhance their maritime cooperation.
Static/Current implications:
Capital of Indonesia – Jakarta

Currency – Indonesian rupiah
Banking News
8. IRDAI Gives Nod To LIC To Buy Stake In IDBI Bank
Insurance Regulatory and development authority of India approved the request of Life Insurance Corporation of India for raising its stake from the current 10.82% to 51%.
LIC is planning to infuse Rs.13,000 crores in IDBI.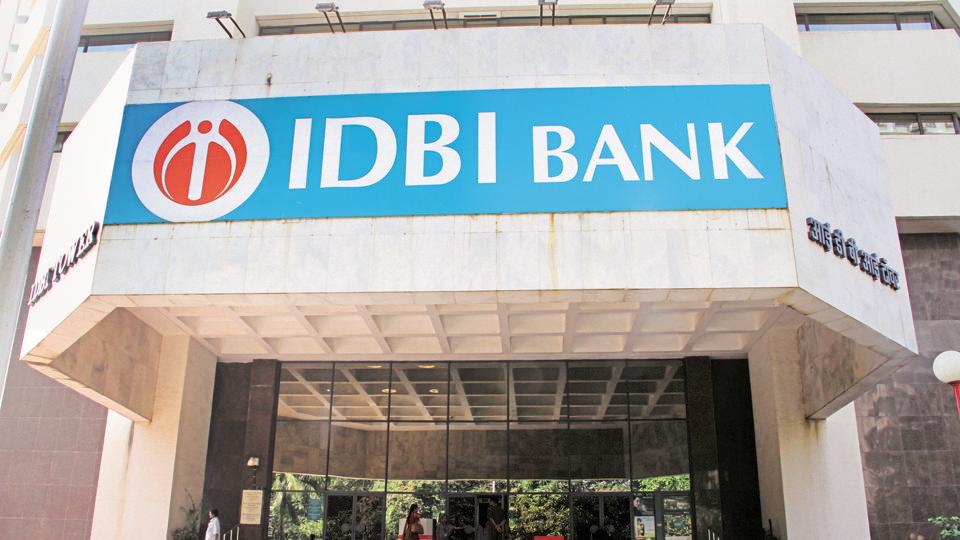 Image Credit: Hindustan Times
However, LIC is asked to lower its stake below 15% in near future.
Static/Current implications:
Headquarters of IRDAI – New Delhi
Chairman of IRDAI – Subhash Chandra Kuntia
Sports News
9. Gehlot elected IKF chief for next four years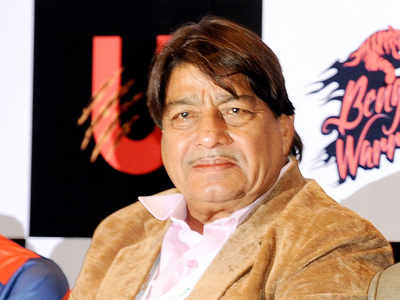 Image Credit: Times of India
Janardan Singh Gehlot

was elected the

President

of International Kabaddi Federation for a period of four years in the

Annual General Congress

(AGC) of the federation organised at Dubai, UAE.