National News
Piyush Goyal dedicates NLCIL's Three 100 MW Solar Power Projects to the nation
The Union Minister for Railways, Coal, Finance & Company Affairs, Shri Piyush Goyal has inaugurated

Neyveli Lignite Corporation India Limited

(NLCIL)'s three 100 MW Solar Power Projects for commercial operation and dedicated these projects to the nation .

The Solar Power projects situated at Thoppalaakkarai and Sethupuram in Virudhunagar District and Sellaiya Sezhiyanallur in Tirunelveli District, with an installed capacity of 100MW each, were erected at a cost of Rs.1300 Crores, which includes Operation & Maintenance cost for 15 Years.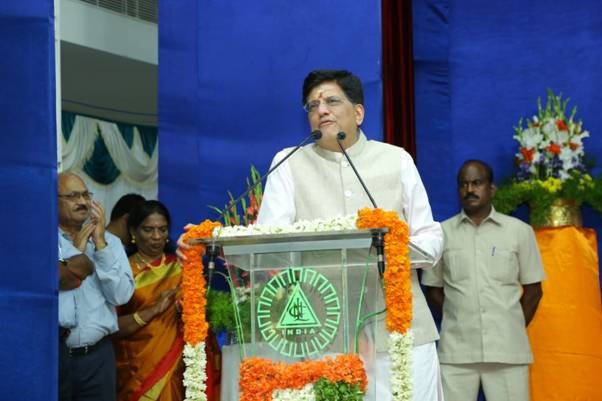 Image Credit: eq international
The power produced from these units will be given to Tamilnadu Power Generation and Distribution Company (TANGEDCO) at a cost of

Rs.4.41/- per unit.
2. Swajal Launched in 115 Aspirational Districts of India
A national consultation on the National Rural Drinking Water Programme (NRDWP) and Swajal was held in the Capital to discuss the reforms needed in NRDWP and to outline a road map for the Swajal scheme.

The consultation was chaired by the Union Minister of Drinking Water and Sanitation, Sushri Uma Bharti.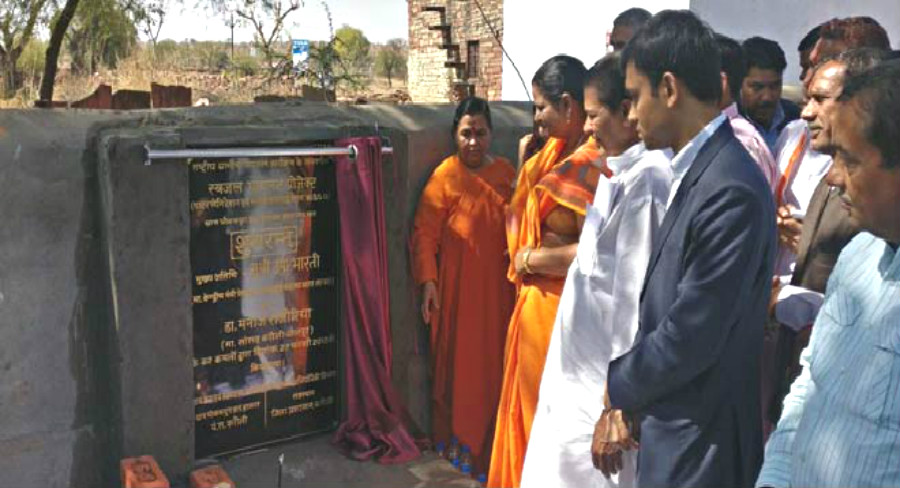 Image Credit: League of India
Ministers-in-charge of Drinking Water from 13 States, including Assam, Bihar, Goa, Gujarat, Haryana, Himachal Pradesh, Jammu & Kashmir, Maharashtra, Manipur, Meghalaya, Nagaland, Uttar Pradesh and Uttarakhand attended the consultation and gave their views on the reforms needed in the ongoing Centrally-sponsored drinking water schemes being implemented in the respective states.
3.  20 States sign MoU for implementing Ayushman Bharat –AB-NHPM
Shri J P Nadda, Union Minister of Health and Family Welfare exchanged the Memorandum of Understanding with the State Health Ministers of 20 States marking their commitment towards the launch of the Ayushman Bharat – National Health Protection Mission (AB-NHPM) at a Health Ministers conclave.

Shri Ashwini Kumar Choubey and Smt. Anupriya Patel, Ministers of State for Health and Family Welfare, Shri Amitabh Kant, CEO NITI Aayog, Dr. Vinod Paul, Member Health, NITI Aayog, Smt Preeti Sudan, Secretary (Health) and Shri Indu Bhushan, CEO, AB-NHPM, also were also present at the function.
Image Credit: Jammu Links News
Shri J P Nadda further stated that AB-NHPM will protect around 50 crore people (from about 10 crore families).
4. National Tribal Museum proposed to be set up at Delhi
A National Tribal Museum along with a National Level Tribal Research Institute is proposed to be set up at Delhi by the Ministry of Tribal Affairs.

The minister of Tribal Affairs Shri Jual Oram said that the Museum will showcase the rich tribal culture and heritage using state-of-the-art technologies.

The proposal to set up the Museum and TRI has already been sent to the Niti Ayog.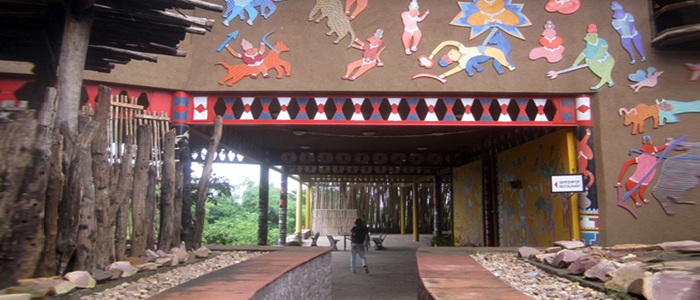 Image Credit: The Hans India
As per the announcement made by the Prime Minister, Shri Narendra Modi in his Independence Day Speech on 15th August, 2016, MoTA is setting up

six Tribal Freedom Fighters Memorials

including two of national importance i.e. Narmada (Gujarat) and Birsa Munda Central Jail (Ranchi), the Minister disclosed

.
5. State Street to set up Centre in Bengaluru to deal with global onboarding
State Street, a 225-year old financial services organisation, is planning to launch a centre of excellence in Bengaluru.

This Centre is being originated to fortify a seamless transition for new recruits into the company.

With a more efficient approach to a problem that has endured through the years, the company aims to terminate the treatment of the onboarding process in silos thereby enabling improved productivity.
6. ISRO offers transfer of e-vehicle cell technology to firms for Rs 1 crore
In order to nurture the development of indigenous electric vehicle industry, Indian space agency ISRO announced it has decided to transfer its own lithium ion cell technology to Indian industry on a non-exclusive basis for usage in automobiles for Rs.1 crore.

The Vikram Sarabhai Space Centre (VSSC) located in Kerala will transfer the lithium ion cell technology to the successful Indian industries/start-ups.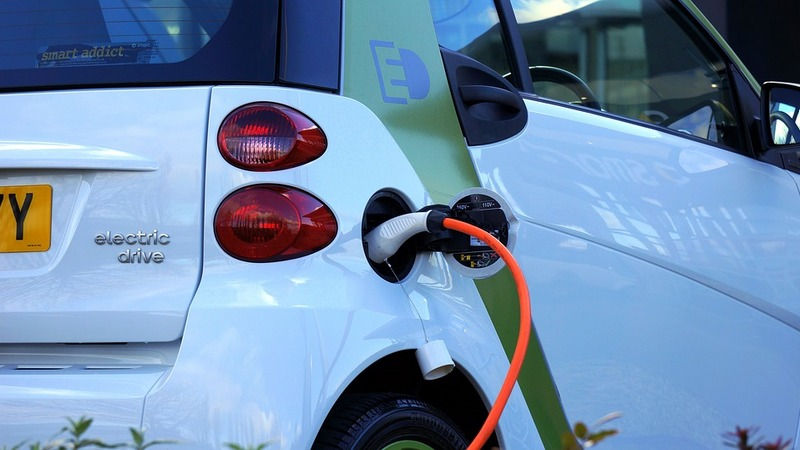 Image Credit: NDTV Gadgets
The request for qualification (RFQ) will be issued from June 20 for a price of Rs 25,000 and a security deposit of Rs.4,00,000 has to be paid along with the application. The firm's security deposit will be adjusted against the technology transfer fee of Rs.100 lakh. The one-time technology transfer fee has to be paid within 30 days of qualification date.                                                                                                                                                             

Static/Current implications:
ISRO headquarters – Bengaluru

New chairman of ISRO – K.Sivan
7. Japan's Softbank to invest $60 bn to $100 bn in India's solar power generation goal of 2022
Japan's Softbank Group Corp has decided to invest $60 billion – $100 billion in India's solar power generation through a fund backed by Saudi Arabia's government.

Saudi Arabia is the largest investor in Softbank's Vision Fund, which raised over $93 billion last year.

In 2015 Softbank decided to invest $20 billion in Indian solar projects in a joint venture with India's Bharti Enterprises and Taiwan's Foxconn. It had a goal of generating 20 gigawatts (GW) of energy.
Image Credit: CNBC.com
In April, 2018 Softbank teamed up with China's GCL System Integration Technology Co Ltd on a $930 million Indian solar energy venture.
8. 106th Science Congress to be hosted by Lovely Professional University (LPU) in Jalandhar from January 3 to 7, 2019
The 106th Indian Science Congress is going to be organised by the Indian Science Congress Association (ISCA) at Lovely Professional University (LPU) in Jalandhar, Punjab from January 3 to 7, 2019. PM Modi will inaugurate the event.

Theme:

Future India: Science & Technology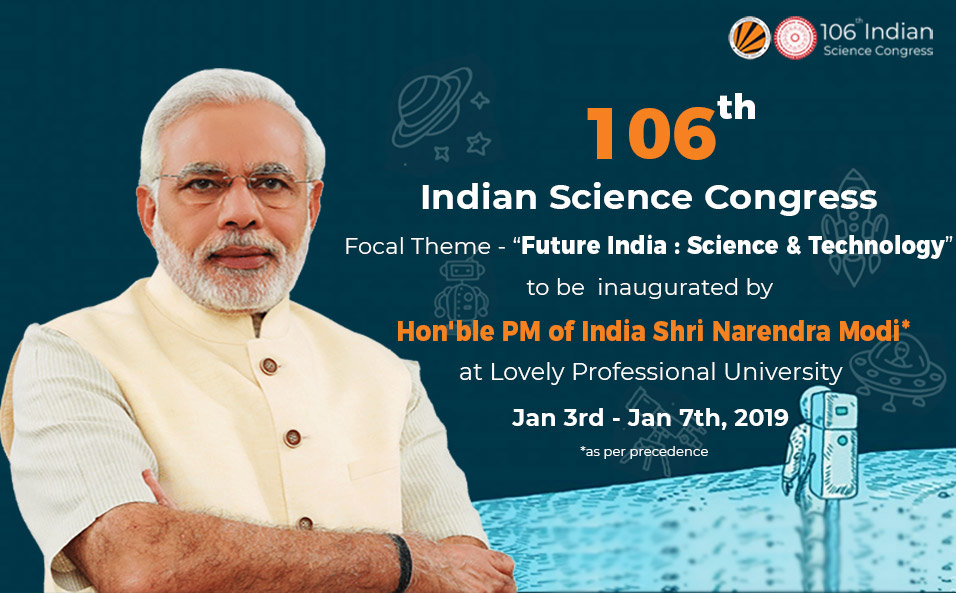 Image Credit: www.lpu.in
It will have 18 plenary sessions, including those of medical, environmental, chemical and other science domains.

Four parallel mega events are also organised namely
       (a) Women's science conference
       (b) Children's science conference
      (c) Science communicators meet
      (d) Science exhibition.
9. Pinaka rocket turned into guided missile
The indigenous Pinaka rocket system of the Defence Research and Development Organisation (DRDO) is being evolved into a precision-guided missile.

Pinaka rocket system is known for firing a salvo of 12 rockets in just 44 seconds, with enhanced range and accuracy to hit its targets.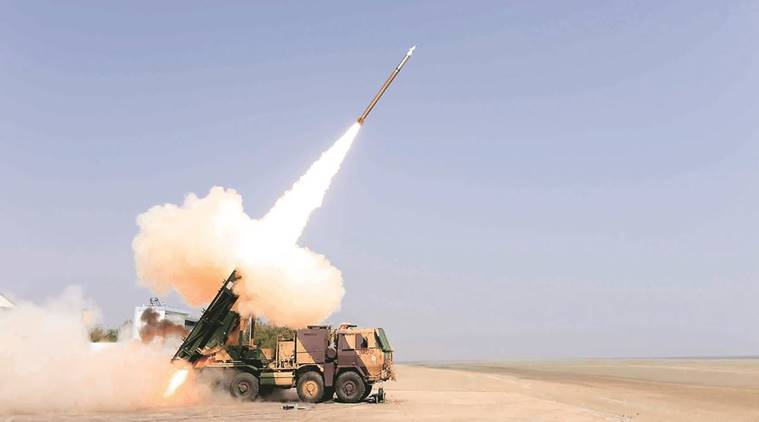 Image Credit: The Indian Express
The rocket has been developed by the Armament cluster of the DRDO.
Static/Current implications:
DRDO headquarters – New Delhi
Chairman of DRDO – Sanjay Mitra
10. Government hikes import duty on non-palm oils by 5-10%
Image Credit: Business Standard
The Central Board of Indirect Taxes and Customs (CBITC) under Finance Ministry has raised import duty by 5-10% on non-palm edible oils, both crude and refined ones, in order to protect interest of domestic oilseeds growers and processors.
Important Days
11. World Elder Abuse Awareness Day – 15 June
The United Nations General Assembly officially recognized 15th June as the World Elder Abuse Awareness Day in 2011.

INPEA first observed the World Elder Abuse Awareness Day in 2006.

This day is observed to show opposition to the abuse and suffering experienced by the elders of our society.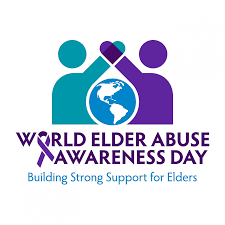 Image Credit: Cattaraugus County
Elder abuse is mistreatment of elders done by a partner, family member, friend etc. It may be physical, social, financial, psychological or sexual and even neglect.
Static/Current implications:
INPEA  – International Network for the Prevention of Elder Abuse
Headquarters  of INPEA – New Delhi
Foundation year of INPEA – 1997
Obituaries
12. Senior journalist and writer Adiraju Venkateswara Rao passed away
Adiraju Venkateswara Rao, a senior journalist and writer died due to a long term illness in Hyderabad, Telangana.

Adiraju Venkateswara Rao, from Khammam district, worked in several Telugu and English newspapers. He had also written few books. He also played a vital role in the separate Telangana protests in 1969. Recently, he was honoured by the state government in the Telangana formation day celebrations.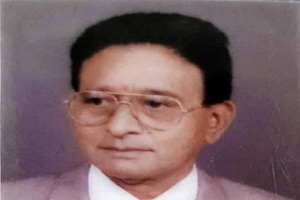 Static/Current implications:                                                                                                                                                         
Capital of Telangana – Hyderabad                                                                                                                                                             
Chief minister – K Chandrashekar Rao                                                                                                                                                        
Governor – E S L Narasimhan
New Appointments
13. Former World Bank economist sworn in as Jordan's PM
Former World Bank Economist Omar al-Razzaz was sworn in as Jordan's Prime Minister after King Abdullah issued an edict approving the new government.
Image Credit: PressTV
Omar succeeded Hani al-Mulki who resigned following mass protests over price hikes and other government economic policies.
Static/Current implications:
Capital of Jordan – Amman

Currency of Jordan – Jordanian dinar
Banking News
14.  'KBL Deposit Only Card' unveiled
Karnataka Bank has unveiled a novel card variant 'KBL Deposit Only Card'.

The card aims to enable hassle free cash deposit transaction at Bank's 24×7 e-Lobby services.

This card is specially meant for Bank's Current/Overdraft customers.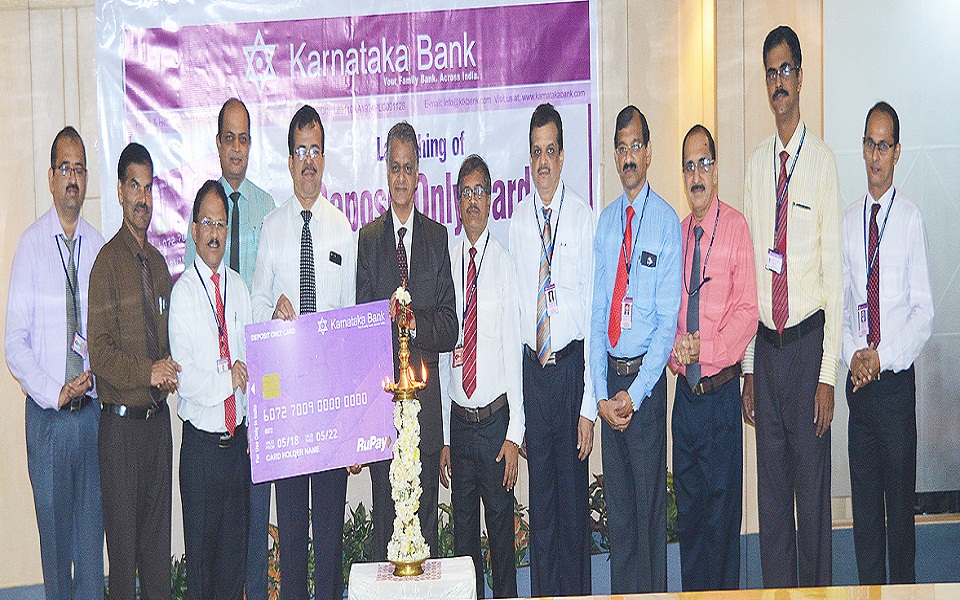 Image Credit: Vartha Bharathi
By using this card they can perform card based cash deposit transactions even with higher deposit limit.
15. Andhra Bank raises MCLR by 0.05% for various tenors after RBI's Monetary Policy
Andhra Bank increased its MCLR by 5 basis points or 0.05% for various tenors.

This is after RBI's bimonthly monetary Policy was released and it increased the repo rate by 0.25%.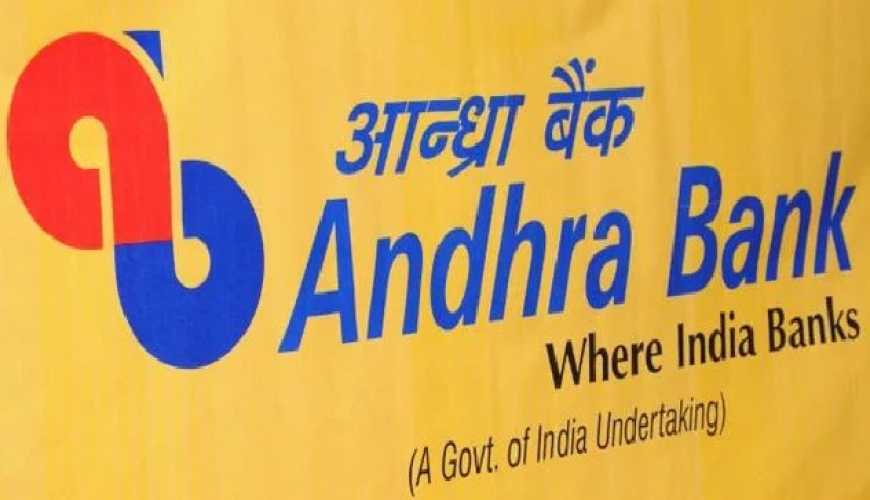 Image Credit: BTVi.in
SBI, ICICI Bank and HDFC Bank Bank of India, Oriental Bank of Commerce, Syndicate Bank, Karur Vysya Bank and Indian Bank are few of the other banks who have raised their MCLR as well.
Static/Current implications:
Headquarters of Andhra Bank – Hyderabad

Tagline – Where India banks