Important Days
World brain tumor day: 8th June
World Brain Tumor Day is celebrated by a Germany based association of brain tumor to bring awareness among the public and to educate them on brain tumor, a type of cancer that is not common and most people do not know about it.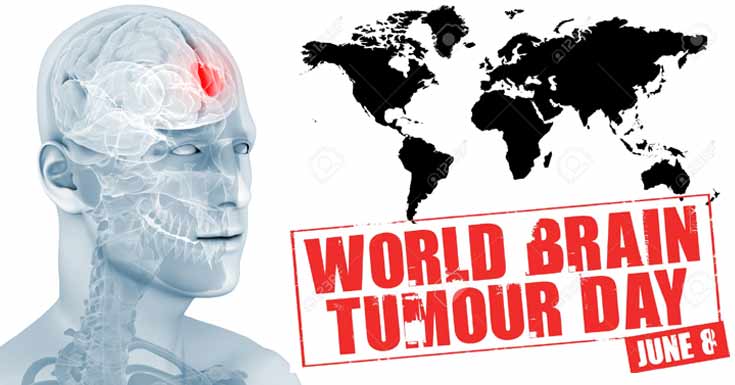 Image Credit: Consumer Health Digest
2. World Oceans Day being observed globally
The World Oceans Day is celebrated on 8 June every year to raise awareness about the role of oceans in our lives.

Image Credit: National Today
This year, the world oceans day is focused on preventing plastic pollution and encouraging policies and methods for a healthy ocean.
Sports News
3. Harry Kane is the most valuable player of the FIFA World Cup 2018
The England football team captain Harry Kane is named as

the most valuable player for the upcoming FIFA World Cup

, which is set to begin from

June 14

.

In the list,

Neymar,

Brazilian player followed Kane

.

Image Credit: Times of India
The parameters used to estimate the values of each player includes goals scored, club results, age, etc.
4. Sports Minister approves Upward Revision of Pension to Meritorious Sportspersons
Minister of Youth Affairs and Sports Col. Rajyavardhan Rathore approved the upward revision of pension to meritorious sportspersons. Under the new rates, the rate of pension has been doubled on winning medals in international sports events.
The revised pension rates are as follows:
The medalists at the Olympic/Para-Olympic Games will now get Rs 20,000 per month (earlier Rs 10000).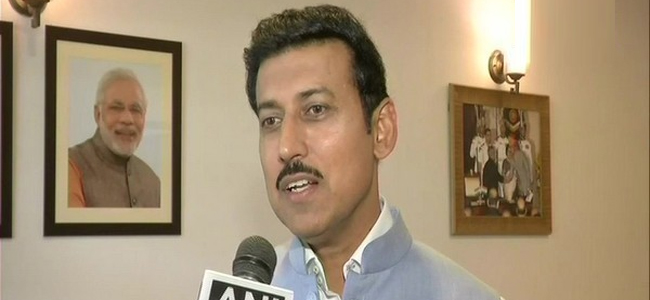 Image Credit: THE HANS INDIA
The gold medalists at World Cup/World Championship in Olympic and Asian Games disciplines will get Rs 16,000 per month (earlier Rs 8,000).
The silver or bronze medalists at World Cup or World Championship in Olympics and Asian Games disciplines and gold medalists in Asian Games/Commonwealth Games/Para Asian Games will now get Rs14, 000 per month (earlier Rs 7,000).
      • The silver and bronze medalist in Asian Games/Commonwealth Games/Para Asian Games will get Rs 12,000.           
National News
5. MoS for Defence, Dr Subhash Bhamre dedicates 578 m long highway tunnel at Theng near Chungthang in north Sikkim to the nation
Minister of State for Defence, Dr. Subhash Bhamre inaugurated a

578

m long

Theng

tunnel.

The motto for the construction of this tunnel is to improve mobility for the tourists and citizens travelling to north Sikkim.

Constructed on

Gangtok – Chungthang Highway

by the Border Roads Organization (BRO), it is

the longest tunnel in Sikkim.
Static/Current implications:
Capital of Sikkim – Gangtok
CM of Sikkim – Pawan Kumar Chamling
Governor of Sikkim – Shriniwas Patil
 6.  Workshop on Skill Development in Port and Maritime Sector under Ministry of Shipping
A workshop on "

Skill Development in the Port and Maritime Sector

" is organised in New Delhi by the ministry of Shipping in association with Deen Dayal Upadhyay Gramin Kaushal Yojana (DDU-GKY) and Ministry of Rural Development.

Secretary (Shipping) Sh. Gopal Krishna and MP, Andaman and Nicobar, Sh. Bishnu Pada Ray, together inaugurated the workshop

.

The workshop highlighted various skill development initiatives undertaken by the Ministry of Shipping.
7. Singapore sign MoU for Amaravati development
The AP Capital Region Development Authority (APCRDA) and Singapore-Amaravati Investments Holding Ltd (SAIH) signed a Concession and Development Agreement (CADA) in the presence of Chief Minister N Chandrababu Naidu and Singapore Minister for Communications S Iswaran to develop the start-up area in Amaravati during the 3rd Joint Implementation Committee meeting (JISC) in Vijayawada.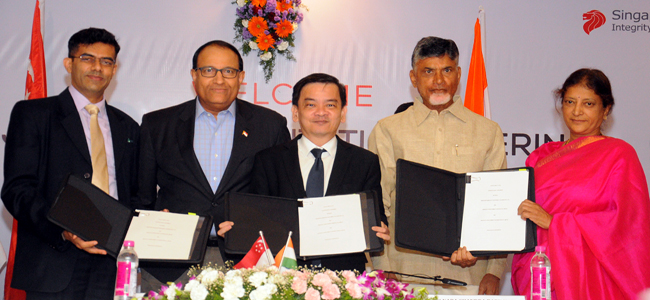 Image Credit: THE HANS INDIA
The JISC meeting followed by one-on-one meeting between Chandrababu Naidu and Iswaran in which they spoke about the teamwork between the Singapore Consortium and the AP government. After the meeting, Naidu addressing the media said the Singapore-Amaravati Investments Holding Ltd (SAIH) was formed to take forward the start-up area development in Amaravati.
Static/Current implications:
Capital of Andhra Pradesh – Amaravathi
CM of Andhra Pradesh – N Chandrababu Naidu
Governor of Andhra Pradesh – E S L Narasimhan
8.  Punjab govt launches business first portal
In order to ensure the ease of doing business in Punjab, Industry Minister Sunder Sham Arora launched a "Business First Portal" in Jalandhar.

The online portal is devised to enable the industrialists for Regulatory Clearances and Fiscal Approvals, real-time tracking of applications at a common platform.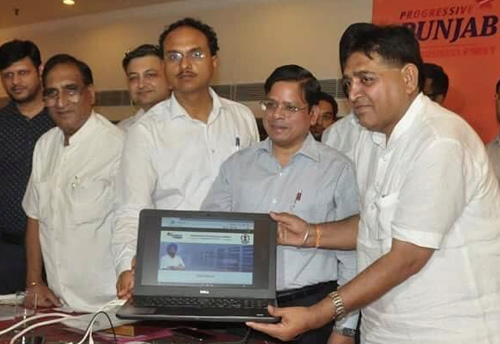 Image Credit: KNN India
The Minister said that the state government is committed to ensure 100 percent VAT refund to industrialists by the end of this year.
Static/Current implications:
Capital of Punjab –Chandigarh

CM of Punjab – Captain Amarinder Singh

Governor of Punjab –  V.P. Singh Badnore
9. West Bengal Government decides to invest Rs 107 cr to check riverbank erosion
The government of West Bengal chose to invest 107 crore rupees to control erosion by concretizing a length of 15km at vulnerable areas along the banks of the Ganga and the Padma.

This project is expected to safeguard hundreds of homes of people and also the river bank close to military camps of the Border Security Force on the Indo-Bangladesh border from being weathered away by the strong currents.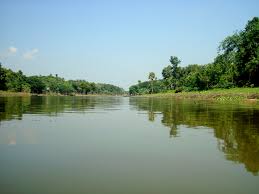 Image Credit: India Trinamool Congress
Static/Current implications:
Capital of West Bengal – Kolkata

CM of West Bengal – Mamata Banerjee

Governor of West Bengal – Kesari Nath Tripathi
10. President Declares 'Queen Pineapple' as State Fruit of Tripura
President Ram Nath Kovind declared the "

Queen Pineapple

" as the state fruit of Tripura.

He hoped the queen variety pineapple will find good future among different countries including neighbouring Bangladesh and he believed that its export has a good value thus helping the state connect with world trade.
Image Credit: Business Line
Static/Current implications:
Capital of Tripura – Agartala

CM of Tripura – Biplab Kumar Deb

Governor of Tripura – Kesari Nath Tripathi (Additional Charge for WB governor)
Banking News
11. Bank of India ups MCLR by 0.10% from June 10th for various tenors.
After RBI's decision to raise the repo Rate by 25 basis points and increase of MCLRs by other public sector banks, Bank Of India has raised its marginal cost lending rate (MCLR) by 10 basis points or 0.10%.
Static/Current implications:
Headquarters of BOI – Mumbai
CEO of BOI – Dinabandhu Mohapatra
12. Canara Bank fined ₹8 cr in UK for money laundering breaches
UK's

Financial Conduct Authority

(FCA) has fined state-owned Canara Bank's UK division £896,100

(₹8 crore

) for breaching anti-money laundering laws.

It has also prohibited the bank from accepting new deposits for nearly five months.
Image Credit: NDTV.com
The FCA regulator said it has reduced the penalty by 30 per cent as Canara Bank agreed to settle at an early stage of FCA's probe.
Static/Current implications:
Headquarters of Canara Bank – Bengaluru
MD & CEO of Canara Bank – Shri Rakesh Sharma
Chairman of Canara Bank – Shri T N Manoharan
13. RBI amends Gold Monetisation Scheme to make it more attractive
RBI made some changes in the Gold Monetisation Scheme (GMS) of 2015 to allow people open a gold deposit account without any inconvenience.

According to RBI, the short-term deposits should be treated as bank's on-balance sheet liability.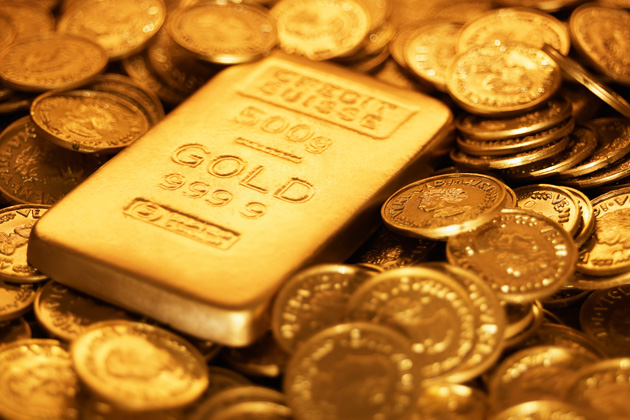 Image Credit: The Indian Awaaz
These deposits will be made for a short period of 1-3 years (with a facility of rollover) with the designated banks.

In the case of deposits for maturities with broken periods, the interest rate payable should be calculated as the sum of interest for the completed year plus interest for the number of remaining days.
Meetings/Conferences
14. 17th round of Foreign Office Consultations between India & Myanmar hold in New Delhi
The 17th round of Foreign Office Consultations between India and Myanmar was held in New Delhi. Foreign Secretary of India Vijay Gokhale and Permanent Secretary in Ministry of Foreign Affairs of Myanmar, U Myint Thu took part in the conference.

The two sides reviewed the entire gamut of bilateral relations.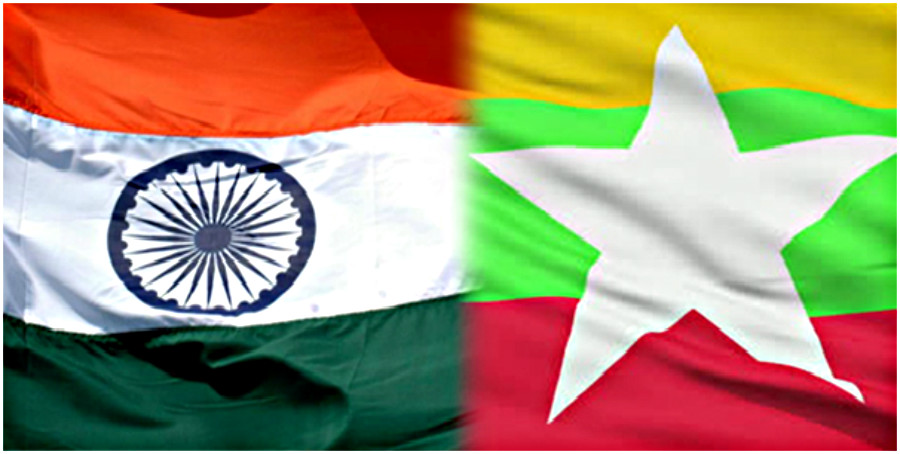 Image Credit: League of India
They held talks on high-level visits, security and defence issues, boundary matters and border management, trade and commerce, development cooperation, connectivity and cultural and consular matters.
Static/Current implications:
Capital of Myanmar – Naypyidaw
PM of Myanmar – Aung San Suu Kyi
President of Myanmar – Win Myint
Currency of Myanmar –  Burmese kyat