National News
SFDR Propulsion based missile successfully test fired at Chandipur
(i) The Solid Fuel Ducted Ramjet (SFDR) propulsion based missile developed by DRDO, is successfully test fired from the Launch Centre-III of Integrated Test Range at Chandipur in Odisha.
Static/Current implications:
DRDO Headquarters – New Delhi                                                                                                                                                               DRDO chairman – Sanjay Mitra
 2. National Health Editors' Conference on Yoga to be inaugurated by Yesso Naik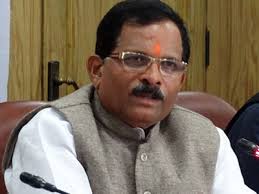 The 3rd National Health Editors' Conference on Yoga is going to be inaugurated by Sripad Yesso Naik, Union minister of AYUSH at Morarji Desai National Institute of Yoga (MDNIY) in New Delhi on June 05, 2018. This Conference is being organized in collaboration with the Press Information Bureau (PIB) and Morarji Desai National Institute of Yoga (MDNIY).
This Conference on is being organized to mark the International Day of Yoga, which is celebrated on 21st June every year.
3. Taj Declaration to Beat Plastic Pollution adopted in Agra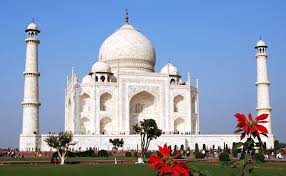 Union Minister Mahesh Sharma administered a pledge called "Taj Declaration to Beat Plastic Pollution" to Agra residents with an aim of making the debris free 500-meter area around Taj Mahal, in presence of United Nations Environment Program (UNEPP) Executive Director Erik Solheim and UNEP Goodwill Ambassador Diya Mirza.
He also said that not only India but also the whole world is facing the problems arising due to the over usage of plastic.
                                                New appointments
4. Spain's Prime Minister – Pedro Sanchez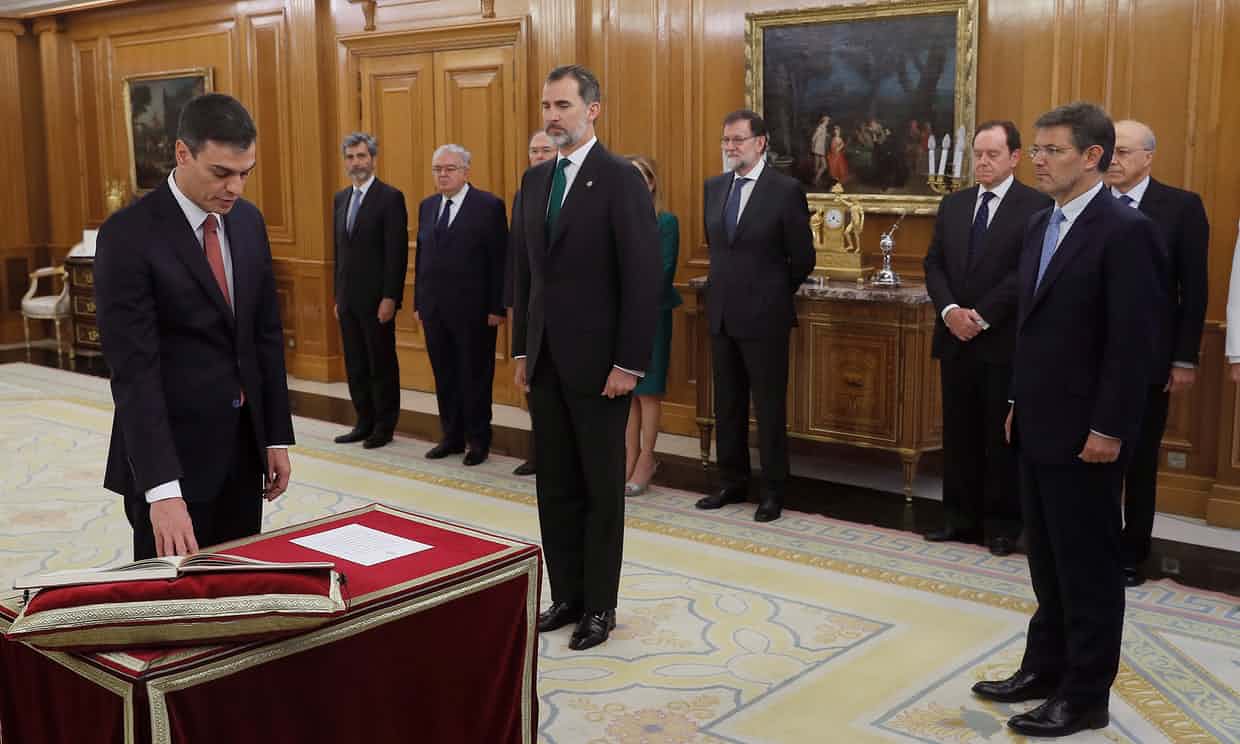 Socialist leader Pedro Sanchez has been sworn in as Spain's Prime Minister by King Felipe VI. He has replaced                 Mariano Rajoy.
Static/Current implications:
Capital of Spain – Madrid                                                                                                                                                                              Currency of Spain – Euro         
5. Egypt's Abdel Fattah al-Sisi Sworn In For Second Term in Presidential Office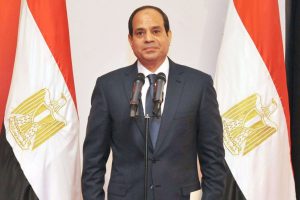 Abdel Fattah al-Sisi was sworn as the new president of Eygpt for the second time by winning 97% of the votes. He didn't face any serious competition during his re-election. He won for the first time in 2014 with an overwhelming majority of the votes.
Static/Current implications: 
Capital of Eygpt – Cairo
Currency of Eygpt – Pound

                              International Visits    
6. Mahatma Gandhi's plaque unveiled by PM Modi in Singapore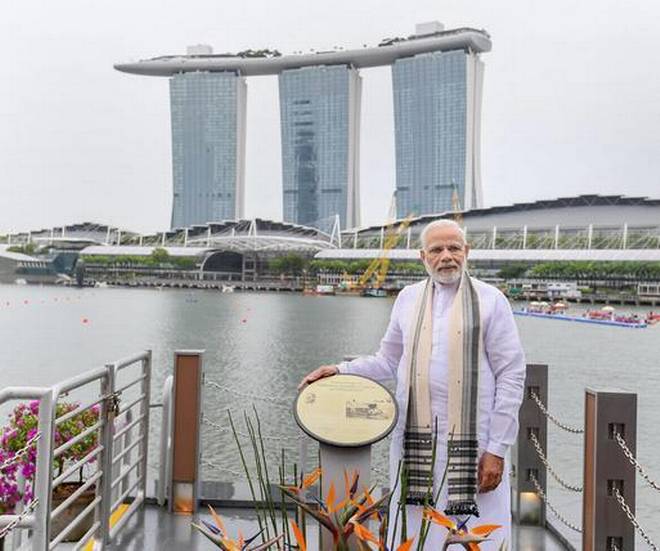 PM Narendra Modi, along with Singapore's Goh Chok Tong, unveiled a plaque dedicated to Mahatma Gandhi at Clifford Pier in the city-state, where his ashes were immersed.

A recitation of Gandhiji's favourite bhajan 'Vaishnav Jan to Tene Kahiye' was also sung on the occasion. After the occasion, PM Modi tweeted "Bapu's message resonates globally."
Static/Current implications:
Capital of Singapore – Singapore city 
Currency of Singapore – Singapore dollar
7. Sushma Swaraj visits South Africa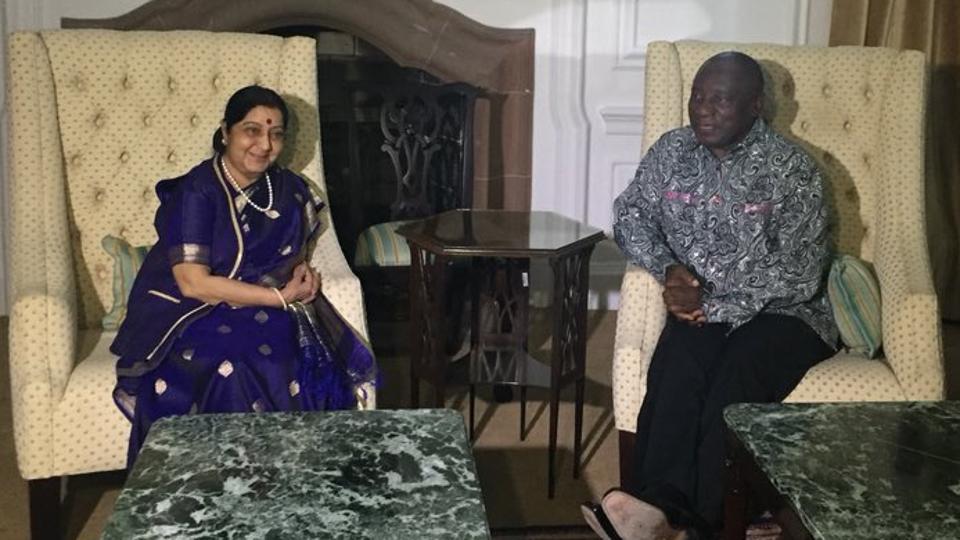 (i) External Affairs Minister Sushma Swaraj has left on a five-day visit for South Africa to attend the BRICS Foreign Ministers Meeting. During the tenure, Mrs. Swaraj meets top leadership of South Africa.                                             (ii)The Minister is also expected to chair the IBSA Foreign Ministers Meeting.
Important days
8. World Bicycle Day celebrated on June 3rd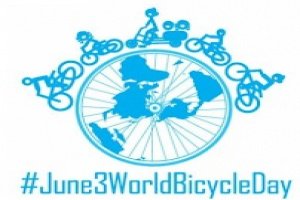 The UN declared 3

rd

June 2018 as the first official World Bicycle Day. It is celebrated to encourage the use of bicycle for as a simple, affordable, reliable, clean and ecofriendly means of transportation.

The UN conveys a positive message to promote both the consumption as well as the production of sustainable means of transportation.
        Static/Current implications:
UN was founded on 24

th

, October 1945.

Headquarters of UNO – New York, USA.                                                                                                                                     

Current Secretary General of UNO – Antonio Guterres
                                                     Ranks & Indices       
9. India Ranked 113th in Childhood Index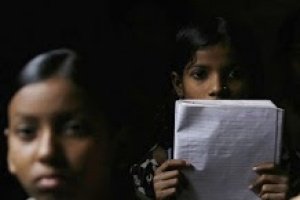 India stood at

113th place

in

"End of Childhood Index 2018",

calculated in 175 countries where childhood is imperilled due to malnutrition, barring from education, child labour, and child marriage.  India jumped from 116

th

place in 2017.

Child marriages in India have come down to 15.2% from 21.1% in 2017.
Singapore and Slovenia

stood at the top.